ENTER YOUR ASSET



INTERACTIVE DEMO has been disabled as too many users were using that as their portfolio. To check out the site, just enter a cash balance or ticker symbol in the above form box. No registration necessary!



Clock Strikes Gold's 3 most popular investments:
1. PERMANENT PT
2. Schlumberger N.V.
3. Pan American Silv


Other currently owned symbols:




CLOCK STRIKES GOLD™
Free Financial Tools
Meeting Warren Buffett!!!!
2009-11-22
Meeting Warren Buffett on February 4th!!
Wow. I just found out that I am one of the few people from my school who will fly to Omaha, Nebraska to meet with The Oracle himself.. Now I need to add a comments feature to this page so you can all tell me how jealous you are ;-)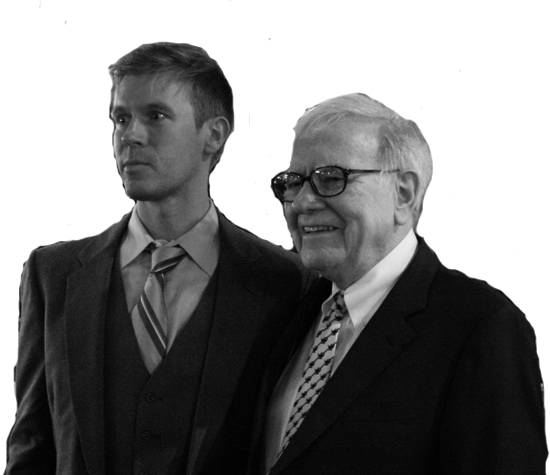 Social Networking Update
2009-06-08
Below are a few links to my other websites and social network profiles. Please get in touch! I love to hear from users of the site - in fact, the most recent improvements were driven by user requests - and enjoy meeting new people.
Facebook
Twitter
LinkedIn
My Blog
My Record Store
My Alma Mater


About the Website/Application
2009-01-29
Thanks for checking out Clock Strikes Gold!
These free portfolio visualization tools are great for managing your investments, from asset allocation pie charts (cash/stock/retirement/etc) to graphs of your net worth, incl. Checking and Savings accounts. I am currently an MBA student at the University of Washington and am looking forward to adding more functionality to this site in the future..

Please Drop me a line to suggest new features for the site!
Thanks,
Zach

*3/3/08 Update:
Added instructions on handling stock splits, dividends, options, credit cards and loans (under the "HINTS" menu), plus a bar graph showing allocation changes in one's portfolio over time.
Other Finance Tools/Links
2008-01-25
As you can see in the demo, Clock Strikes Gold has direct links for each security to Yahoo Finance, Google Finance, and StockCharts.com's P&F charts. Here are a couple other useful sites:


Works with iPhone*
2008-07-22
*Well, kind of ;)

iPhone doesn't yet display Flash content, but after the latest firmware upgrade, I made a phonetop icon that clicks directly to ClockStrikes's portfolio detail view.

iPhone's built-in stock app is powered by Yahoo! charts - you can input foreign indices and view up to 2 years of history, which is useful at times - but the Clock Strikes Gold app is nice when you only have a minute to check on your portfolio.



♥♥♥